City of Music X Chorus Cabinet Art Applications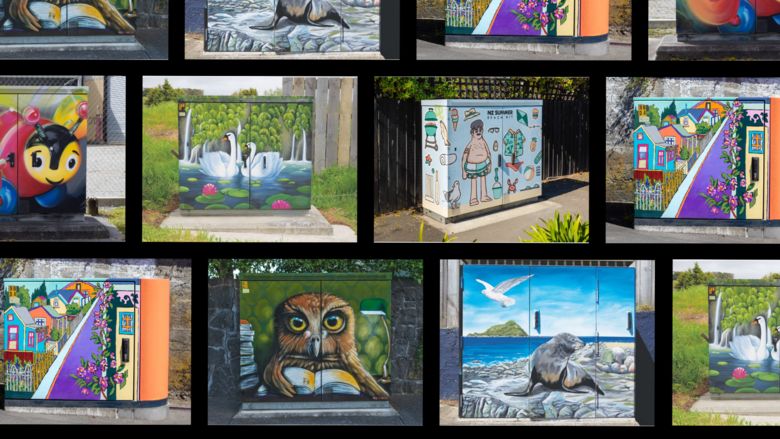 Auckland UNESCO City of Music and Chorus are teaming up to beautify our streets and celebrate Auckland's music scene at the same time!

Our pilot programme is for 5 cabinets at select locations in Tāmaki Makaurau, and we're looking for budding artists to show us their skills and bring some colour to the neighbourhoods.

We're looking for art that has a music-theme. That could be anything from specific artists and events to esoteric and conceptual pieces - you decide!

Chorus began this initiative in 2010 as a way of reducing the amount of vandalism to their telecommunications cabinets.

The programme is proving invaluable as a way to help promote a sense of community, belonging, identity and pride while also helping to discourage anti-social behaviour.

With each artwork staying in place for several years the artworks typically get viewed by thousands of pedestrians cyclists and road-users during their lifetime.



There are five canvasses to choose from:
655 Great South Road, Manukau
694 Great South Road, Manukau
43 Cavendish Dr, Manukau
252 Hurstmere Rd, Takapuna
310 Hurstmere Rd, Takapuna


Successful applicants will be paid $400 as well as all materials costs covered.
Applications need to be made via our online form, each applications must include an image of your proposed cabinet artwork or design. If unable to upload files via this form, please email supporting material to info@aucklandcityofmusic.nz.
Apply online here.


Submissions deadline: 30 November