AUCKLAND UNESCO CITY OF MUSIC
YOUNG GIG MAKERS GRANT
HE TAIOHI KAIWHAKARITE KAUPAPA
In collaboration with Auckland Live we are thrilled to be launching the inaugural Young Gig Makers Grant. An initiative set to support young and aspiring music event organisers and musicians with a micro-grant of cash plus in-kind technical support and equipment to present an all-ages concert or music performance in the Auckland region.
Auckland UNESCO City of Music is grateful for the generous support and contribution made by Auckland Live to make this opportunity available.
Auckland Live general manager of Programming and Presenter Services, Bernie Haldane, says the organisation is proud and delighted to contribute to what will be career-boosting music industry experiences for young Aucklanders.
"We're committed to developing and growing the capacity of Auckland's music sector, and hope the Young Gig Makers Grant will become a key asset for young people seeking a pathway to what is a very exciting and rewarding industry," she says.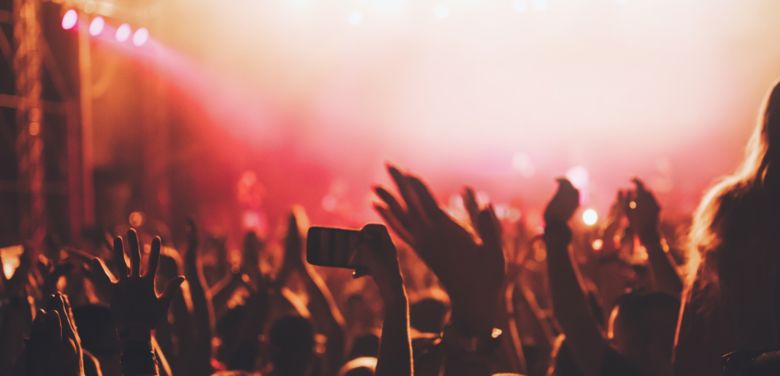 WHAT YOU NEED TO KNOW BEFORE YOU APPLY
Types of projects funded by the grant
All ages music performances or gigs in Tāmaki Makaurau

Grant Value
Each grant is for $500 cash, plus in-kind technical support from Auckland Live (valued at $2,500 per grant)
10 grants will be awarded
The total grant fund is $5,000 (Plus $25,000 in-kind technical support from Auckland Live)

Who can apply
Young Aucklanders aged 16-25 years who are;
Musicians
Music Event Organisers
Music Gig Promoters
WHAT YOU WILL NEED TO INCLUDE IN YOUR APPLICATION
About you
Tell us about yourself
Are you a musician, someone who is working (or aspiring to work) in the music industry?
And what would you like to do in the future?
Tell us about a memorable music event you have attended and why you enjoyed it.

About your music event

What is the concert or performance you want to organise and why?
How will you make it happen and who's involved?
What is your timeline of how you will make it happen?
Who is your concert or performance for – who is your audience?
How much will it cost? Please include quotes for your key costs.
Please supply a reference that we can contact for more info if required.

Auckland City of Music want people putting on music events to ensure that everyone at the gig is safe and free from harassment. We'd encourage you to think about steps you can take to provide a safe environment when you are writing your music event description for your application. Ideas might be to include a 'Code of Conduct' at the door (i.e. a list of acceptable and unacceptable behaviour); or posters around the venue reminding people that any kind of harassment is not okay.
HOW YOUR APPLICATION WILL BE ASSESSED
We are looking for applications that will:
provide opportunities for access and participation in music events for young people from across Tāmaki Makaurau
reflect the culture and character of the city
support us in raising awareness of Auckland's UNESCO Creative City Network (UCCN) status.

If you are successful, you will need to submit a brief written report after the event - we'll provide a template. You will need to include our logo on your marketing or promotional material and will need to let us know in advance about your show, so we can help spread the word and let people know about it!
SUBMITTING YOUR APPLICATION
Applications can be made in written or video format and submitted via email or via the online form here.
Written applications must be submitted as a Word or PDF document, while video applications must show the applicant talking about the project.
Both need to respond to all the questions listed above.
Applications must include a budget, indicating the total amount requested, as well as declaring any other sources of funding applied for or received for the same project.

Dates
Applications open from 1 April 2021 and close 5pm, 30 April 2021.
Funding decision made 21 May 2021.
Projects to start after 1 June and be completed by end of December 2021.